Posts Tagged:
Miss February 2012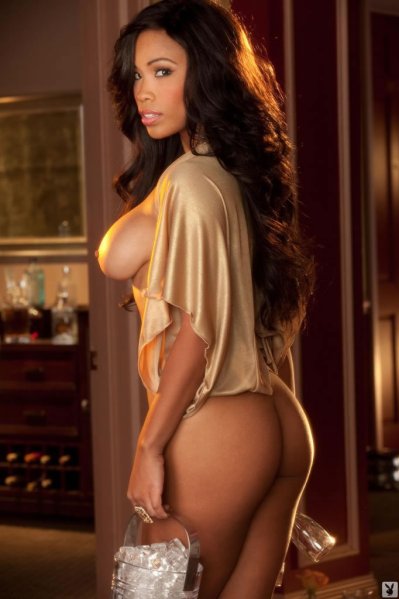 Leola Bell Playmate status has certainly made her happy!
Leola Bell wants to be as sexy as possible!
Leola Bell is Playboy Playmate for February!
Leola Bell sitting in the bar!
Leola Bell shows her sexy figure in lingerie!
Leola Bell removes her clothes and shows her boobs!
Leola Bell tells that people are always staring at her breasts!
Leola Bell is hot and very sexy in these pictures. You can see her video and pics now. She is Playboy Playmate for the Month of February 2012.
Watch Leola Bell video and behind the scenes of Playboy's Miss February 2012 Playmate Leola Bell and get a glimpse of what it takes to pose for a centerfold pictorial for Playboy. You can watch the full uncensored version only on Playboy TV. Watch her in a sexy red dress and open up about her plans beyond Playboy.
By the way, Heather is not the only attraction of the January issue of Playboy. Magazine, which will ship to retailers around 16th December, will double issue on the site you gentlemen will be able to get acquainted with Miss February Leola Bell. Unlike twenty-six Heather is a native of the city of Rockville is not novice.
The pages of the magazine are nothing new to this sexy woman wearing bra for 36D big boobs, who lives in Florida. In the past, Leola Bell became a Playboy Girls Of Golf and Painted Lady and appeared several times in its online edition.