Miss September 2004 is redhead woman. She wants be a movie girl, travel, have a successful business of my own and have a home and family. Scarlett Keegan Photo.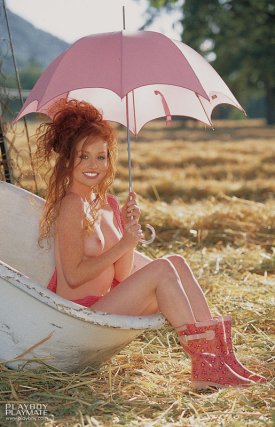 Scarlett Keegan's Stats
Hometown: Westlake Village, CA
Height: 5'5
Weight: 106 lbs
Measurements: 34-24-34
By nature and Irish heritage, Scarlett Keegan is 100 percent sexy and has red hair, too. Her mom was born in Dublin, Ireland and she's gone there almost every year since I was young. Dubliners give you a hard time if you're Irish and you weren't born there.